Here are a few key aspects which can help you navigate regarding how you can start a new task, where to download your data when the execution is carried out and more importantly, where to seek help when you require it.
For a great scraping experience ahead, it's advisable to familiarize yourself with the basic aspects of ProWebScraper.
Let's take a quick tour of ProWebScraper!
1. Dashboard: This tab provides you an overview of your account. It entails usage of your account, list of tasks- completed, running and scheduled-, and much more.
2. Create New Scraper: Click on "Create New Scraper", One Pop up will appear. All you need to do is add the URL and you can start creating a new scraper to fetch the data you want.
3. Scraper Tab: It takes you to default view of your extractors. This is where your scrapers work and get the work done.
4. Go to Selector: When you click on it, it takes you to the editor view of your scraper. This is where you can edit setup of scraper.
5. Scraper List: It's where you can find a list of all of the scrapers in your User Account. You can search and scan this list, with the selected scraper being highlighted.
6. Job History: It shows your run history. It gives you a preview of your data. You can download your data and download log files of each run. It also allows you to see how many pages are scraped and failed attempts in the stipulated time duration.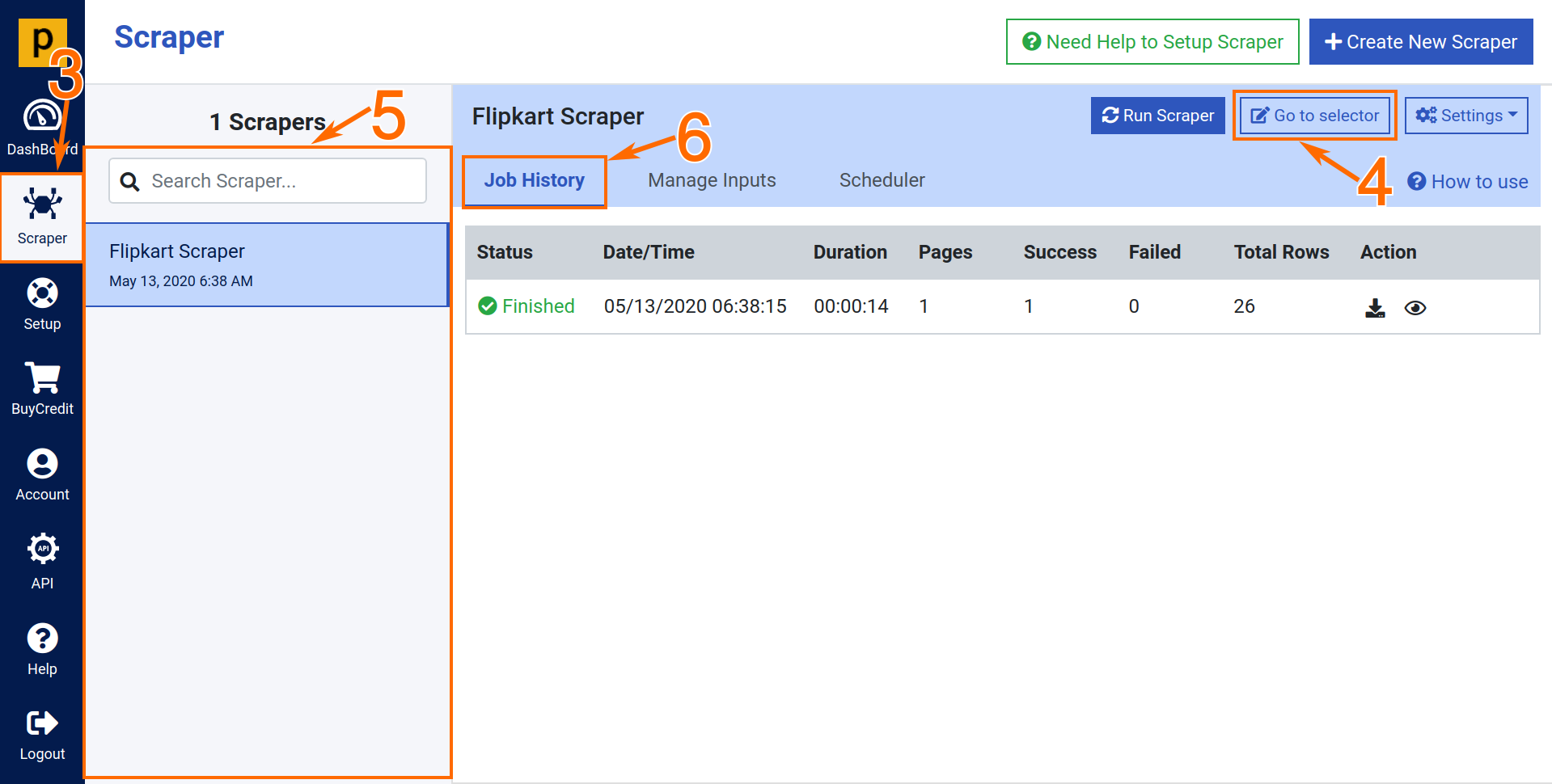 7. Setup: If you need any help to setup an extractor, just click on the "setup" tab to set up scraper of your requirement, ProWebScraper team set up your extractors for FREE.
8. Buy Credit: It takes you to "Buy credits tab". Here, you can purchase more page credits and add-ons as per your requirements.
9. Account: It displays options for managing your account, API key, subscription and orders.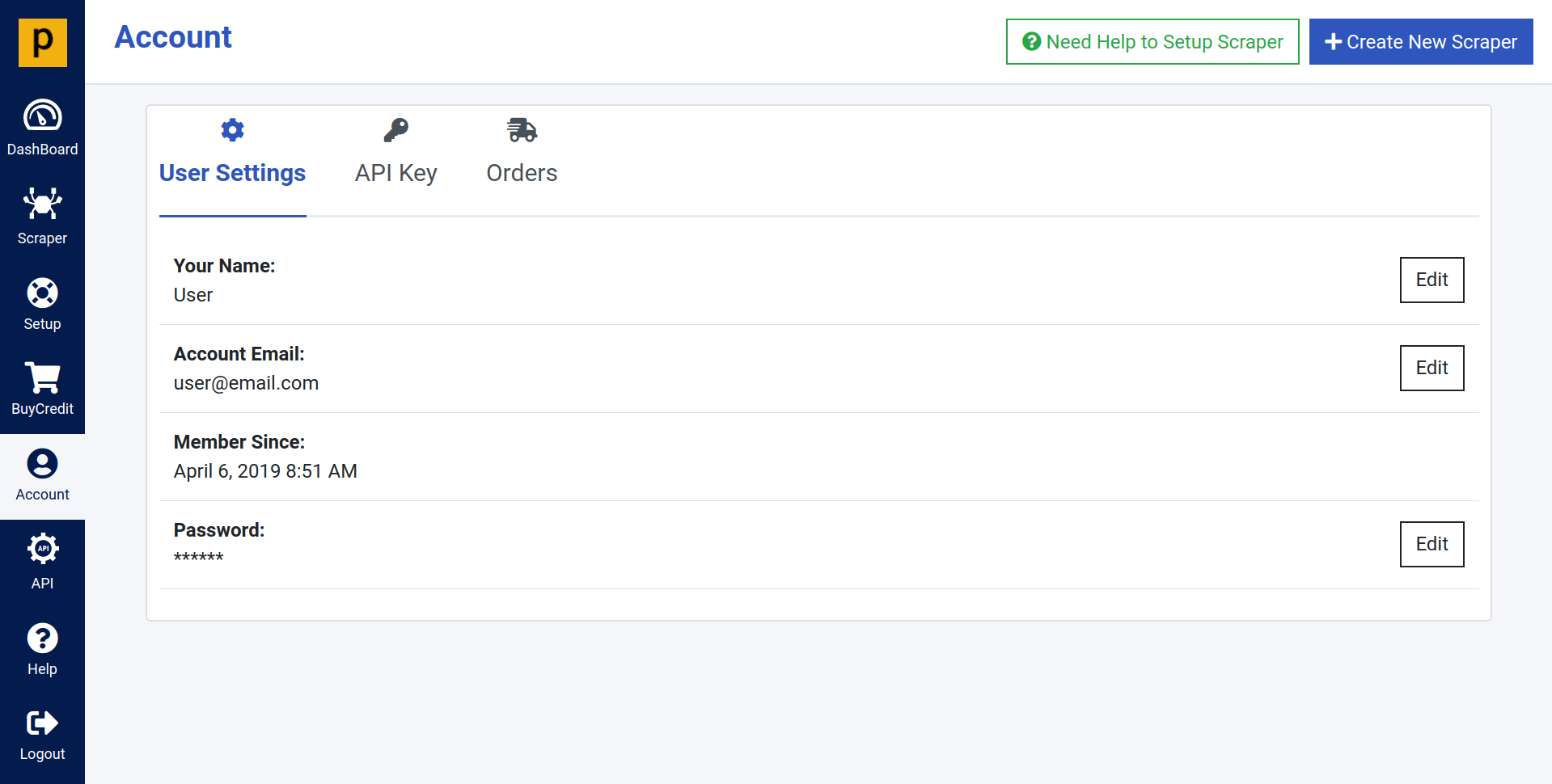 10. Help: It takes you to the "Help Center". It will introduce you to resources such as our documentation, API, Support, etc.
11. Log Out: To log out from the current user account, click on this tab.